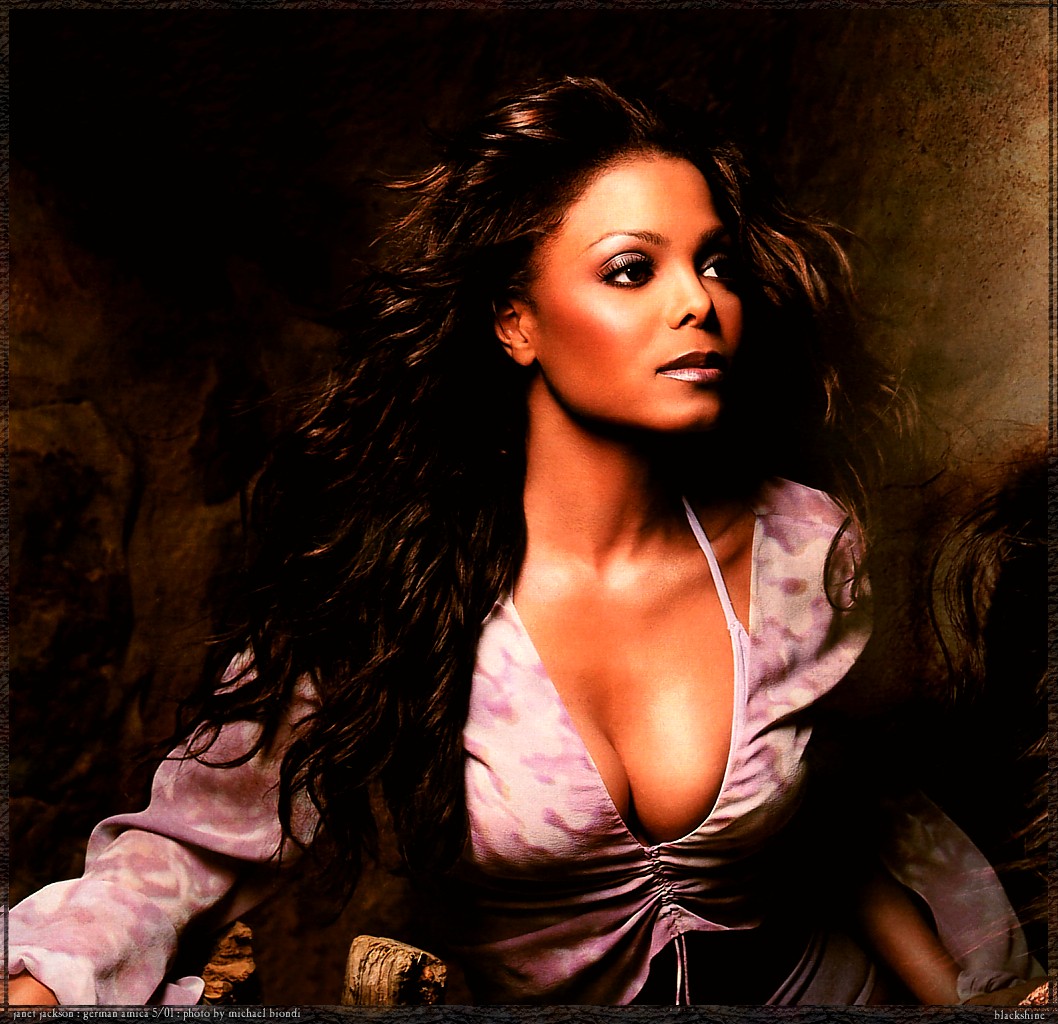 Janet Damita Jo Jackson was born on May 16, 1966 in the Jackson family hometown of Gary, Indiana.

After seeing her brothers' success and getting a taste of show business exposure on the Jackson Family Variety Show, Janet went on to star in the CBS TV sitcom Good Times, and soon more high-profile television work followed in Different Strokes and Fame.

There were two teenage albums, a self-titled 1982 set and Dream Street two years later, but it was 1986's Control that signalled an upsurgence in her career. Travelling from her Los Angles home to Minneapolis, she began the association with Jam and Lewis that continues to this day, as well as finding herself as a songwriter and reinvented herself as a person.

Control exploded showcasing Janet's supple voice, warm humour and feisty attitude in a series of indelible hit singles and innovative videos shaped by Janet herself. Control was something that Janet extended to her entire life, becoming an astute businesswoman in the process.

1989 brought the watershed album Rhythm Nation:1814, a record reflecting "real life and my real concerns", as she put it, wrapped up in a high-voltage funk-dance sound. It spent several weeks at No.1 in America and, a few months later, led to the Rhythm Nation World Tour 1990, which became the most successful debut tour in history, watched by over two million fans.

Janet is a passionate spokeswoman on childrens, civil and human rights, education and AIDS research. This is evidenced by her committment to benefit these causes with a portion of her tours' receipts

In 1991, in her mid twenties, Jackson negotiated a multi-million dollar record deal with Virgin, and soon after rekindling her acting career in 1993 in John Singleton's Poetic Justice, unveiled the spectacular janet album, which overflowed with contagious hits like That's The Way Love Goes, If, Again and the sultry ballad Any Time Any Place, which logged ten weeks atop Billboard's R&B chart. The album became her third in a row to sell more than five million copies in America alone.

In 1995 Janet joined brother Michael for the massive hit single Scream, featuring a stunning glam sci-fi video clip. The following year brought Janet's first retrospective, Janet Jackson 1986-1996: Design Of A Decade. It offered up her 16th gold certified single Runaway and another memorable video, in which she danced her way around the globe. In 1997, The Velvet Rope took her audience closer to Janet than ever before, as she bared her soul on the most intimate record of her career.

In 2001, Janet gave us the album All For You--a tribute to her legions of fans. She also started touring again: The All For You Tour 2001 provides a stunningly-visual and high-energy show, that leaves Janet Jackson fans exhausted and begging for more.